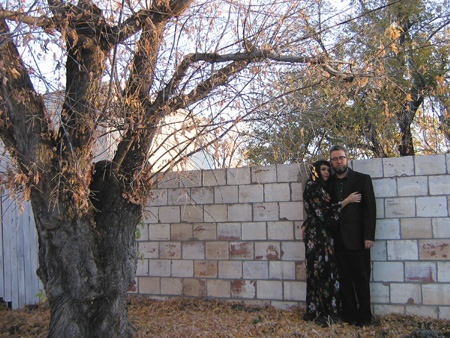 Man stelle sich bitte einen ausgeruhten Country-Schleicher vor, mit einer umschmeichelnden Männerstimme, losgelöst von Hektik und Sorgen, in sich ruhend, im Geiste auf der Holzveranda gespielt. Got it? OK, hier nun der Text, sanft schaukelnd vorgetragen, mit Blick auf das Meer:
After we shot the grizzly
After the airship crashed
After we lost the compass
After the radio went dead
We shot and ate the horses
We marched through deadly swamps
Inside a limestone cave
I found a human skull
Yes, Mary, I found a human skull
The captain caught a fever
we tied him to a tree
We stared into the fire
And tried not to hear his screamss
I killed a tiny antelope
not scared by my approach
we turned it over dying flames
ass we huddled in the gloam
Yes Mary, we huddled in the gloam
We built a raft from skin and bones
Only five could safely float
the others stood upon the shore
they screamed and threw sharp stones
Yes Mary, they threw the sharpest stone
But how the sea did spin us
How the waves did roar
The captain jumped into the storm
then we were but four
one by one we chose our straws
till only I remained
but Mary you are with me now
all around me in the waves
Yes Mary, you are in the waves
Danke, liebe Handsome Family. Danke auch dafür, dass ihr einen Song über Nikolaj Tesla verfasst habt. Aber das ist eine andere Geschichte.